The Dilshad
This restaurant is found on Ocean Road, South Shields. The staff are polite and friendly and the decor is not overpowering. More importantly the food is very well done, and the price is even better. They have specials most evenings.
Komal Balti House
Just outside Newcastle we have Jesmond, here we have a nice little Indian diner. To sample the wares is a must at this place, the food could not be better along with friendly staff. Who could want for more. The metro station is a five minute walk, with the Londsdale pub next to the station. So this venue is a good place for a night out , why not meet at the pub to start then have your meal and finnish off back at the Londsdale
Salaam Bombay
This restaurant is in Newcastle city center just around the corner from St James Park on St Andrews St. With the choice of over 50 items to pick from you are spoiled for choice including vegetarian. The beauty of this resteraunt is you can keep going back for more why not taste all for one fixed price,
The Valley Junction
Situated in an old railway station in Jesmond, this makes a special night out. The staff are friendly and helpful, the food is excellent. An ideal place for a romantic evening with that someone special. Book for the weekends.
THE NORTHERN EYE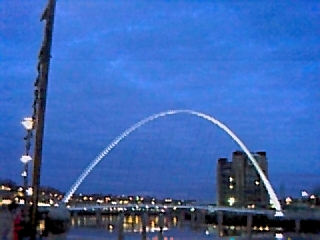 The Rawlpindi has disapered
sad a nice meal was to be had here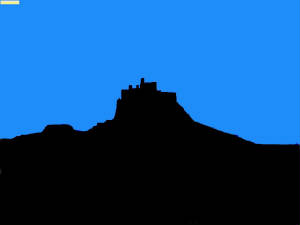 lindisfarne castle
Ah the first Indian resurant i will never go back to the Ocean View Whitley Bay. this is one of the worst meals i have ever had in fact many on the night we were there were leaving their meals never seen befor not much more to say for this sorry.WELL THIS HAS GONE NOW IM PLEASED TO SAY
Ahads
To be found on Gosforth High Street. A nice restaurant. Inside you will find pleasant suroundings with cheerful staff. The food is cooked to a high standard with many pleasing tastes for all. Just over the road is the County where you can meet up with friends first or even finish off the night.
THE GATE OF INDIA
Situated at Tynemouth next to the Turks Head, a good place to start and finish your meal. We found this to be a plesant restaurant with friendly staff, and a good selection of dishes to cater for all tastes. The service was prompt with out being rushed. Our friendly bunch thought it was worth a return visit
The Himalayer
Found at the bottom of The Esplande Whitly Bay
A cool little resturant with some rather nice dishes
the spcials are exelent, nearly any dish from the main menu
for around a tenner
Nicely furnished usal indian desgine i found the lighting a little to low for my likeing
parking was easy right outside the door